TANK CHALLENGE
TANK CHALLENGE
Capus is running a code competition from now until the summer, (final submission date June 25th).
Dato publisert: 24.03.2021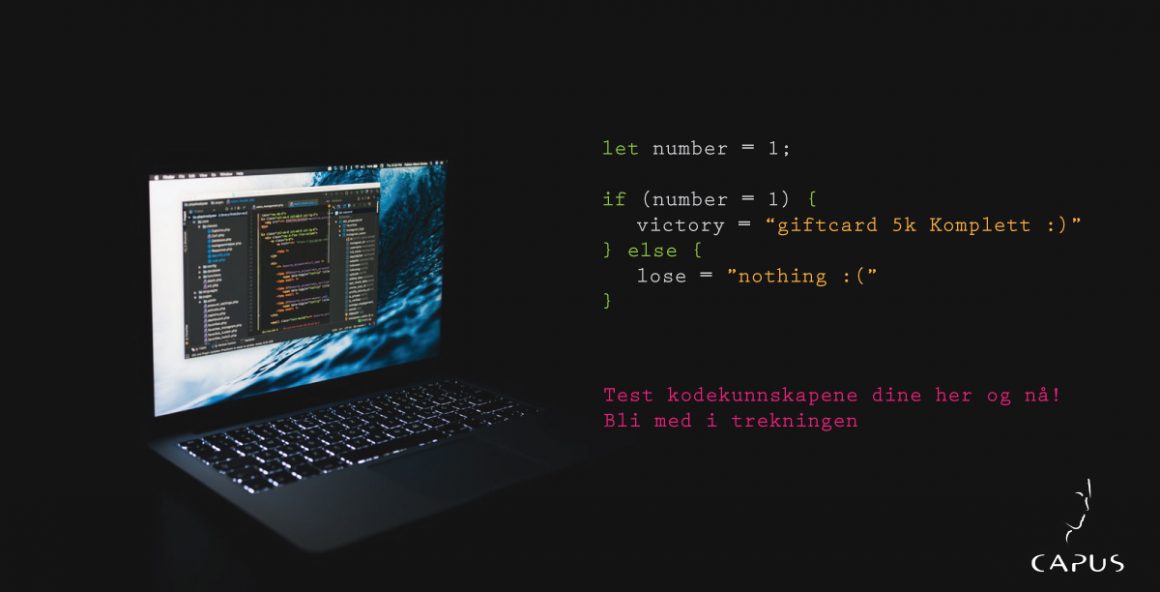 ---
Here you have the chance to compete and test yourself against others. The winning submission will receive a giftcard from komplett.no and the glory of being the first code champion at Capus.
In this challenge you have the option of choosing your own programming language and optimize your code and submit as many times as you like. Only the winning code will receive a giftcard worth 5000 NOK from Komplett.no. This competition is run in cooperation with Futureskill, a great tool to enhance your coding skills and testing it! Good Luck.
Are you ready?