Hydro is looking for a Cyber Security Specialist!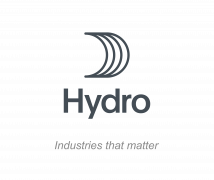 Hydro is looking for a Cyber Security Specialist!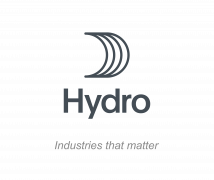 Key information
Job title:
Cyber Security Specialist
Employer:
Hydro Aluminium AS
Place:
OSLO
Application deadline:
20.09.2022
Hydro is looking for a Cyber Security Specialist our team in Aluminium Metal IS/IT department working for Smelters and Plants across the company in Norway and abroad. The department holds around 30-40 people divided in different areas (Plant Production, Governance Architecture & Cyber Security, and Business Solutions). In addition, Aluminum Metal have a Digital Production Support department counting around 30 people, and you will be a part of a broad community with highly skilled IT/ICS personnel.
Work tasks:
Coordination lead between ICS SOC and local IT teams at Aluminum Metal sites:

Assist local IT teams during an incident and report back to relevant stakeholders
Coordinate the post incident forensics work with relevant parties
Develop user cases and scenarios for the ICS SOC to implement based on our IT and ICS system portfolio
Develop, plan, and run incident exercises with relevant parties
Update and develop the incident response process based on lessons learned
Organize security testing and follow-up findings (e.g. penetration testing)
Perform internal audits

Make audit test and verification plan
Check if implemented security controls are in use and functioning as intended
Check if policies and procedures are adhered to
Drive improvement of security controls, monitoring and process
Vulnerability and patch management:

Ensure that applicable assets that are not in scope of automatic vulnerability discovery are manually mapped with relevant vulnerabilities
Build an overview on patch level for assets across sites
Guide the sites with asset updates based prioritization of known vulnerabilities
Risk Management

Asses third party risk based on established framework for ICS vendors
Qualifications:
Bachelor or master's degree in information technology or related
Expertise across a variety of security products
Experience with development and design of security best practices and implementations
Experience with infrastructure security operations and processes associated with OT/ICS systems
IT Infrastructure Design (Datacentre, OS, Storage, Network, etc.) knowledge
Windows and Unix systems both on- and off premise environment
Fluency in Norwegian and English
Personal qualities:
Good at planning and has high execution ability
Self-driven and able to prioritize work tasks effectively
Pragmatic and solution-oriented
Analytical and accurate in your work
Additional information:
The position reports to IS/IT Director Aluminium Metal. Workplace can be in Oslo or at some of our plants in Norway.
Some business travel is expected. As part of our recruitment process, we use Semac for background check.
Om arbeidsgiveren
Hydro Aluminum Metal a leading supplier of extrusion ingots, sheet ingots, foundry alloys, wire rods and high-purity aluminum with a global production network of around 5,000 employees. With primary metal production facilities in Europe, Canada, Australia, Brazil and Qatar, and recycling facilities throughout Europe and in the U.S., two-thirds of our primary aluminum production is based on renewable energy. Since 1905, Hydro has turned natural resources into valuable products for people and businesses with focus on a safe and good workplace for our 30,000 employees in more than 140 locations.