Are you TGS's new Customer Order Processing Representative?
Nøkkelinformasjon
Stillingstittel:
Customer Order Processing Representative
Arbeidsgiver:
Tgs Nopec Geophysical Company ASA
Sted:
Oslo
Søknadsfrist:
2.3.2020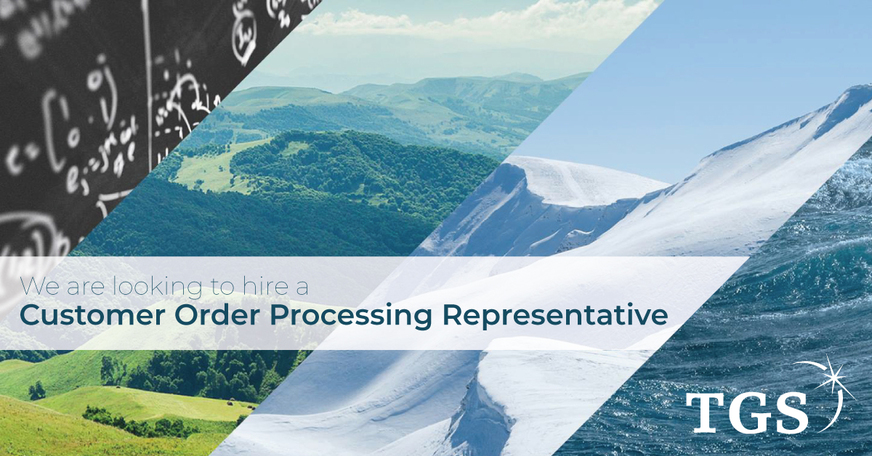 Job Summary:
Maintain established procedures and guidelines to accurately follow up processing of TGS Global customer orders. Registration of sales and invoicing in SAP together with cash collection.
Liaise with Finance for following up cash collection.
Duties and Responsibilities:
SAP – entering supplements for Europe into SAP Sales order
Process orders in SAP for all business units

Invoicing of completed orders, WIP and deferred payment plans

Cash collection for all business units
Follow up new commitments
Follow up planned invoices for new month
Check for unposted invoices
EP order follow up and maintenance
Take responsibility for your own safety, and comply with all instructions given regarding health, safety and the protection of the environment.
Ensure the correct use of safety devices and protective equipment as required and report any hazards, accidents or injuries to your immediate supervisor.
Job Requirements:
Min. 5 years work experience
Ability to cope with heavy workloads at end of month and end of financial quarter
Ability to practice structure and coordination of own work tasks and of information received from other TGS departments
Ability to focus on quality
Qualifications:
Proficiency in English both verbally and written
Proficiency with Microsoft Office Products
Higher education of 1 – 2 years or relevant experience from similar roles.
If you have questions regarding the position, please contact Johannes Westersø (951 79 169) or Anders Kihle(977 67 816)

Om arbeidsgiveren
TGS provides global subsurface data products and services to the energy industry through investments in multi-client data projects in frontier, emerging and mature markets worldwide.
Our extensive onshore and offshore libraries include seismic data, magnetic and gravity data, multibeam and coring data, digital well logs and production data from deep water offshore to conventional and unconventional onshore plays worldwide. Additionally, we offer advanced processing and imaging services, interpretation products and data integration solutions.