Mio Emanuelsson Joins Capus as Managing Partner & Global Director of Executive Search
Mio Emanuelsson Joins Capus as Managing Partner & Global Director of Executive Search
Oslo, Norway – August 21, 2023 – As Managing Partner & Global Director Executive Search at Capus, a part of Talentor International, Mio Emanuelssons main responsibility will be to build a strong executive search business globally and strengthen global collaboration for a growing organization. She will also be a valuable senior recruitment consultant for Nordic and international customers.
Dato publisert: 21.08.2023
Capus is Norway's leading recruitment agency, cooperating closely with Talentor Sweden and Talentor International. "Our mission is clear: to offer a streamlined and effective cross-border recruitment process, positioning us as the single point of contact for all our client's recruitment needs," says Emanuelsson.
Highly skilled consultant with an international outlook
Emanuelsson is a highly experienced global executive search consultant, business developer and leadership advisor with high capacity and drive. Mio has over 20 years an impressive track-record, being responsible for many C-Level recruitments globally. She has independently made several hundreds of assessments and +100 Executive Search processes in Sweden and internationally, primarily within the retail, FMCG, IT and tech and manufacturing sectors.
Mio has degrees in behavioral science from Mid Sweden University and international business administration at IHM Business School. Mio is a licensed test leader in 17 different tools. Before Mio started her career in recruitment, she was the global sales manager for an IT Company, being responsible for the company's international expansion. She was also after-sales manager for a global company within the manufacturing industry, where she created an entirely new global business for the company, which is now one of their most profitable segments.
"Assisting businesses in achieving greater results by identifying and matching candidates with appropriate skills for a job they really want, is something I truly enjoy.  I am privileged to be able to work with something I am passionate about – people! I am so proud and excited to start this journey with Talentor and Capus," says Mio.
Growing internationally
Talentor Sweden and Talentor international is ranked on the prestigious "Hunt Scanion Media – Global top 40 Global Recruiting" list. Talentor Sweden is working closely with Norway's largest recruitment firm, Capus, creating a strong Nordic recruitment business.
"Together we offer our clients a modern, streamlined recruitment process with high quality and speed, with impressive sector knowledge covering most areas for our clients in the Nordic countries. With Mio now on board, we now expand further internationally," says Talentor Sweden CEO, Thomas Lindquist and Capus CEO, Bjørn Gjølme.
For Mio Emanuelsson it was easy to choose Capus and Talentor:
"Talentor and Capus strive for diversity, which is very important to me. They are doing their utmost to find the right candidate regardless of age, gender or nationality. I'm becoming part of an international company with a clear strategy for cross-border business and collaboration, with the capacity and knowledge to fulfill all types and levels of recruitment needs," says Emanuelsson, and continues:
"I am eager to contribute to this with my new team and colleagues at Talentor and Capus! I am looking forward to what lies ahead!"
---
For further information, please contact: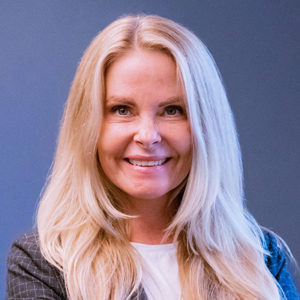 Mio Emanuelsson – Wennersten
Managing Partner & Global Director Executive Search, Capus
Phone:
+46 733 66 75 77