Grete Andersen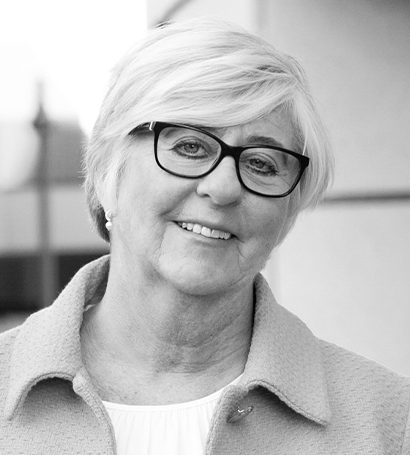 Grete Andersen
Partner
+47 911 37 005
grete.andersen@capus.no
Grete is a partner at Capus and has more than thirty years of experience with recruitment of specialists and leaders. She recruits to specialist and leader positions in the public sector, as well as various private industries. Previously, Grete led the team which, among other things, specialized in positions within the health care sector. Today, Grete is part of the team that specializes in recruitment of specialists and leaders within the public sector. Grete and her team work to find the best candidates for positions that are of great societal importance. In addition to this, she has extensive experience with recruitment to law and HR-related positions.
Her ability to quickly familiarize herself with the customers' needs has made Grete a sought-after adviser, with a portfolio characterized by long-term customer relationships. Clients and candidates find her to be knowledgeable, service-minded, professional and accommodating.
---
WORK EXPERIENCE
2007 – present   Partner – Capus AS
2005 – 2007       Senior advisor – HR-Gruppen Capus AS
2004 – 2005       Advisor – Impact Link AS
2003 – 2004       Advisor – Xtra personell AS
1999 – 2002         General manager – Xtra rekruttering AS
1995 – 1999          General manager – Olsten Vikarkonsulent AS
1990 – 1995          HR manager – Price Waterhouse AS
1985 – 1990          Director – Temp-Team Vikarservice AS
EDUCATION
1988 – 1989 Personnel administration – Department of Business Economics
1972 – 1973 Frogner Municipal Business School
---
CERTIFICATIONS
Aon (formerly Cut-e), MPA person analysis, Master Management, PPA person profile analysis and SLG Thomas International.
Ability and skill tests
Personality tests
Motivation and value tests
---