CV tips for the perfect job application
CV tips for the perfect job application
Date published: 01.11.2022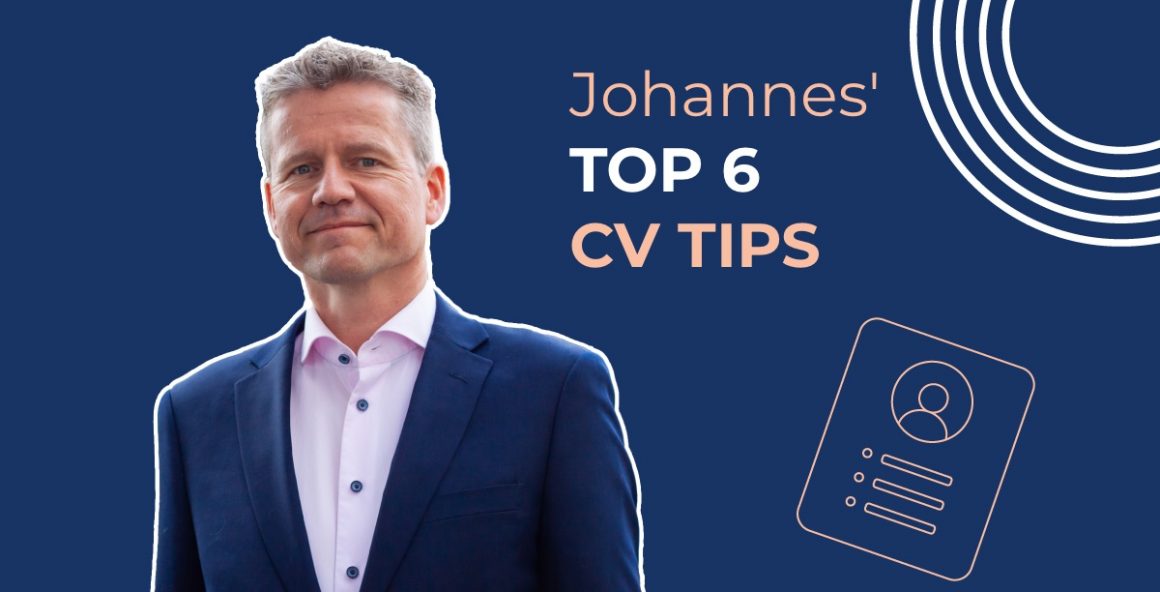 The CV is key to landing you the job of your dreams. Capus partner Johannes Westersø has advice for both the experienced candidate and job seekers just out of university.
A CV should be professional, clear, and relevant, and previous work experience should highlight your qualifications in a natural way. We recommend following these 6 tips.
PROFESSIONAL AND RELIABLE
The CV should bring out the best of yourself. But don't fall into temptation, avoid euphemisms such as "willing to learn", "innovative", "creative", "outgoing", "team player" and "committed".
These are all nice figures of speech, but don't really give a good description of your personality. Rather, try to find a couple of sentences that describe you, that make the reader stop and think: Oh! I want to hear more about this.
Example: Those who work with Johannes will say that he is committed and is not afraid to take on a challenge, even if the conditions are not always perfect. Or as he himself says: I like fishing, even when it rains.
The CV should demonstrate experience and knowledge, and preferably tell an underlying story that describes your achievements, such as an episode where you supported a friend or colleague.
Image: Johannes reads a lot of CVs every day. Keep a portrait image with a neutral background on the CV. This helps you to be remembered.
Is your profile picture a laughing selfie with a drink in one hand and ski poles in the other? You might think that this shows that you are sociable, fit and fun to be around. But the recruiting manager might get an altogether different picture of you.
OVERVIEW
Keep the most relevant information at the top of the CV, for easy overview of the content. Remember that recruiters or HR read a lot of CVs – they don't want to search for information. Keep it short and sweet – one or two pages is ok. Give the reader an insight into your abilities while creating interest – to get you that important interview.
Personalia: Name and a couple of sentences that describe you.
Experience: Where have you worked and what have you worked on. Describe what is relevant to the position you are applying for.
Education: Unless this is your first job, keep it at the end of the CV
Courses and training: Do you have courses in relevant software, drivers licence, etc?
RELEVANCE
Give space to information that is important for the position you are applying for. Maybe you don't need to describe that summer job from many years ago in detail?
If you are applying for a management position, the CV should demonstrate that you have put in the effort to become a good manager.
CUSTOMIZED
Do not use the CV unchanged when you apply for different positions – it shows through to the recruiter.
Look at what they are asking for in the job description. Create a link to this in your CV. Feel free to insert words or phrases used in the job advertisement.
EXPERIENCE
Work experience should be one of the first points in the CV. Give examples of success stories from recent years. A long career (quantity) might not be as relevant as experience related to the position (quality). If you have years of experience in a field, show it through examples. If you are straight out of university, show that you are able to put theory into practice.
Align your experiences and results with the job description. Be specific, what skills do you have that your future employer will have use for? What achievements in your current or previous employment are relevant for the position?
NATURAL AND CURIOUS
Be yourself and bring out what you are proud of, whether it's the sports medal, band experience or support for a child or partner. Use this space to show who you are and what you can contribute with.
Last but not least, send your CV to someone who doesn't know you or doesn't know what you do at work. Listen to their reaction and make corrections accordingly.
We wish you the best of luck with your CV and the search for the job of your dreams!
---
Did this article inspire you? Don't hesitate to register your CV in our database . And please check out our vacancies here .
---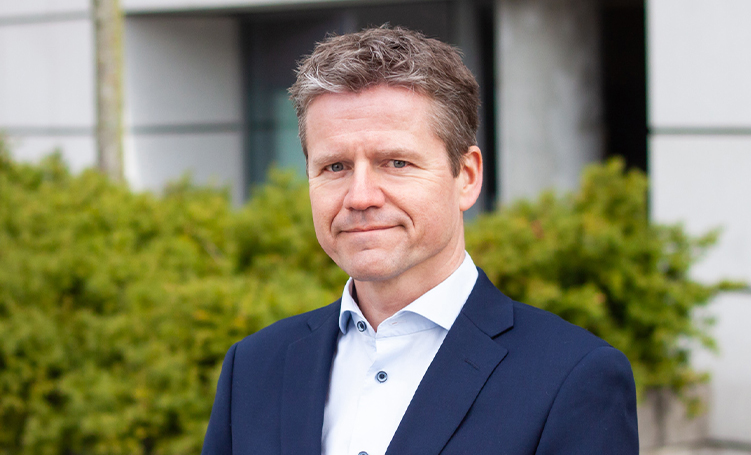 Johannes Westersø
Johannes is a partner at Capus, and has extensive experience from recruiting to private and public businesses, focusing on the financial sector. He is a committed, solution-oriented and cheerful consultant.
Contact