Is artificial intelligence (AI) the future of recruitment?
Is artificial intelligence (AI) the future of recruitment?
Date published: 19.01.2023
Can artificial intelligence (AI) make hiring more efficient and fair? And are the robots ready to take over the jobs of HR and recruitment advisers?
Recruitment is expensive and takes time. Bad hires can have major consequences for both the person hiring and the person being hired.
Some unconsciously recruit people who are similar to themselves, others emphasize factors that are not important for work performance. Artificial intelligence – AI – can help to streamline and increase diversity and variety in the recruitment processes, and avoid selection being made on the basis of non-relevant criteria such as age, ethnicity or disability.
Greatest benefit in volume recruitments
Artificial intelligence is most useful for generic job categories and mass recruitment, where several hundred candidates must be identified and "screened" through a selection process. In many cases, this positions where a quick training period is required and where turnover is high. In a labor market with many millions of workers in the same language group, selection in these recruitment processes is very resource-intensive.
This is where AI – artificial intelligence combined with machine learning – really comes into its own. With new tools, businesses can achieve large savings by effectively assessing and selecting candidates, and thus create good candidate flow.
Significant efficiency gains already today
Generally speaking, in Scandinavia there is generally a high level of education, a high degree of specialization, long travel distances and the candidates attach great importance to the distance between workplace and home. In this market, the tools for mass recruitment have less value.
When recruiting technologists, lawyers and engineers, for example, search engines that can combine artificial intelligence and machine learning with the human expertise of the recruitment consultant are the tools that have the greatest value. Using these tools, the recruitment consultant can filter and rank the search results in a way that AI-tools are unable to do now their own as for now.
At Capus, we have specialized in skill-intensive recruitment. We have chosen not to work with generic job categories with mass recruitment, where the selection of candidates is the central part of the recruitment process. Nevertheless, with new AI-based tools we can carry out parts of the recruitment process more efficiently than before.
As of today, AI can assist in the recruitment process in four main areas
1. Automation of recruitment
Here, artificial intelligence assists in streamlining labor and time-consuming processes such as:
Candidate search: Identifying the best candidates in various databases based on qualification requirements
Selection: Review and ranking of candidates based on defined criteria
Planning: Through chatbot and calendar integration, scheduling meetings and interviews
Some of these tools are best suited for companies that recruit many employees or receive a large number of applications for positions. Instead of you having to manually go through 300 CVs, the most relevant ones are picked out for you by the AI tool.
2. Personalized recruitment
Personalization will make everyday life easier for both job seekers and recruiters:
Job seekers/own employees: AI provides job recommendations based on profile, search history, similar positions, similar candidate profiles and place of residence/work. In larger companies, employees get career tips and tips about job opportunities.
HR and managers: Through defined criteria such as competence and experience, new talent is continuously identified, while candidates in previous recruitment processes are rediscovered.
3. Data-driven knowledge
Through artificial intelligence, data quality can be increased in recruitment. This is an important area of improvement in today's recruitment. Through increased access to and analysis of data, we can find the best talent faster.
At the same time, increased data will provide insight into trends and increase understanding of what motivates candidates for various positions, industries and companies.
4. Fair recruitment
Ideally, the best candidate should always be hired, regardless of gender, orientation, ethnic background or disability. Nevertheless, there are still examples in the media of highly qualified candidates not progressing in the recruitment process, because they have the "wrong" age or background.
Diversity in the workplace is something we focus on in all recruitment processes, but diversity can be further increased by artificial intelligence carrying out the first screening of candidates without preconceived opinions.
Challenges with artificial intelligence
Introducing artificial intelligence into the recruitment process is still not a piece of cake.
If AI is to provide sensible answers to our questions as recruiters, we need access to enough data. At the same time, we as recruiters must be open and receptive to the new technology. AI challenges the HR profession and established truths, and can be perceived as a threat by those who fear that the "robots" will take over our jobs. 
In addition, language is a particularly Norwegian challenge. The most common tools are currently English-language only and most suitable for candidates who have CVs in English.  
Capus is convinced that we are currently only scratching the surface of the possibilities that future technology will give us. The aim is not to make HR departments redundant – but to ensure that we quickly and efficiently find the right candidate for the right position. We all win in the long run. Capus will continue to explore the possibilities offered by AI and machine learning.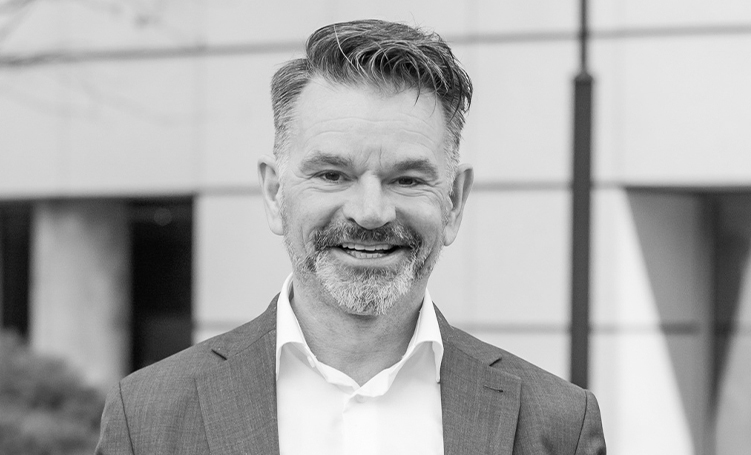 Bjørn Gjølme
CEO Bjørn Gjølme of the recruitment agency Capus AS is a sought-after adviser for public and private businesses. He is passionate about the technological developments that are now about to wash over the recruitment industry.