Environmental and social responsibility
At Capus we work continuously with all aspects of environmental and social responsibility.
Social responsibility
Working with social responsibility is an integrated part of our strategy and the day-to-day running of the company. Each year we participate in up to 500 recruitment processes for our customers. These processes are important for the individual candidate, the business and society. To ensure that recruitment decisions are taken the right basis, we work actively with attitudes and methodology to combat discrimination. All our services are performed according to current regulations.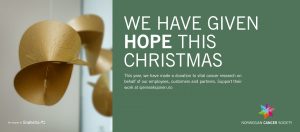 Each year we support an organization whose purpose is to help others. In recent years, we have given an amount to the Norwegian Cancer Society. We also support local sports talents in the initial phase of their careers.
Eco-Lighthouse
Capus is a certified Eco-Lighthouse – a tool that helps create a competitive advantage through sustainability. Environmental impact is not just about routines and procedures for how we sort our waste or reduce energy consumption. It is also about the purchases we make and the requirements we set for products and services.
The Eco-Lighthouse is Norway's most widely used certificate for businesses that want to document their environmental efforts and social responsibility.
Over 8,300 businesses are certified as Eco-Lighthouses – from small and medium-sized businesses to large corporations and municipalities. With customized criteria for over 80 different industries, Eco-Lighthouses makes sustainability concrete and profitable.
The Eco-Lighthouse certification is approved by the authorities as environmental documentation in tenders. Eco-Lighthouse is the first national certification to be recognized by the EU. Certified businesses can present the Eco-Lighthouse certificate as documentation when public clients in other European countries carry out tenders, and demands have been made for EMAS or other environmental management systems.