Hydro is looking for a Senior Enterprise Architect, Application Architecture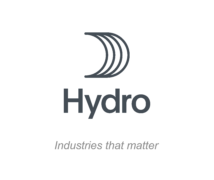 Hydro is looking for a Senior Enterprise Architect, Application Architecture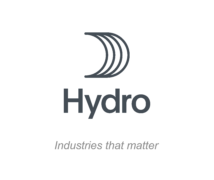 Nøkkelinformasjon
Stillingstittel:
Senior Enterprise Architect, Application Architecture


Arbeidgiver:
Norsk Hydro ASA
Sted:
OSLO
Søknadsfrist:
Snarest
Enterprise Architecture (EA) is part of Group Information & Technology (GRIT) and has a key role in shaping and safeguarding Hydro´s IT architecture and strategic direction.
We are a small team with senior architects covering the whole range of Enterprise Architecture across all Hydro and influence and set direction through Governance and Architecture requirements and advisory for all Business Areas and Global Business Services (GBS), the internal service provider in Hydro and its partners.
The Senior Enterprise Architect, Application Architecture is a key role in Hydro´s Enterprise Architecture team focusing on overall Application Architecture, and Application Portfolio Management and drives re-use and consolidation together with application owners in line with Hydro´s I&T Strategy. The team consists currently of 7 people from 5 nationalities and is spread over 4 countries with Oslo as the main location.
Responsibilities:
Oversee the Enterprise Application landscape in Hydro and identify optimization potential
Initiate and drive lifecycle-management processes for applications
Define, oversee, and improve the Owner´s requirements related to Application Management processes performed by Application management service providers (internal/external)
Define requirements from an EA perspective for and coordinate application-related processes in M&A situations
Execute the Application Portfolio Management Process with the Business Areas, Service Providers, and Application Owners
Advise Business stakeholders on requirements and principles for application introduction and management
Engage with other relevant stakeholders (e.g., IT Security, Privacy, etc.) to provide high-quality and holistic advice
Deliver into the I&T Strategy Roadmap and operational plan
Be a trusted advisor to the Business, but loyal to Hydro Governance, EA principles, and overall, I&T strategy and direction
Qualifications:
Minimum 4 years of relevant experience in a comparable role
IT /Business Degree or Equivalent
Broad understanding of application technologies and the trends in the software market, with specific competence on SaaS, SAP, and Microsoft
Knowledge of manufacturing software, IoT, and integration scenarios with Enterprise Applications is appreciated
Experience with I&T processes in M&A scenarios (Integration, Divestment, IPO implications)
Broad competence and knowledge about business processes and technology, future-oriented
Trained or educated as Architect (e.g., TOGAF) and with Project Management competence (e.g., PMI) and experience - know the tools and methodologies
Personal qualities:
Committed to delivering high quality work, outcome-focused and proactive, embracing change
Stress resilient, can deliver quality under pressure
Easy in building relations and having already or willing to establish a network across the company
Team player with the right sense of independency
Additional information:
Fluency in English is a must
Willingness to travel
Workplace in Oslo

As part of our recruitment process, we use Semac for background check.
Om arbeidsgiveren
We are Hydro, a global family of 30,000 people, present in a broad range of market segments for aluminum and metal recycling, energy, metal recycling, batteries, and renewables, offering a unique wealth of knowledge and competence. We have a proud history and are committed to leading the way in shaping a sustainable future by developing natural resources into innovative products and solutions. In doing so, we truly believe that our People matter the most to make a difference.