Hydro is looking for a SOC Analyst!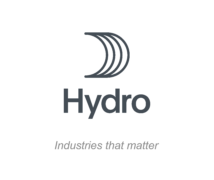 Hydro is looking for a SOC Analyst!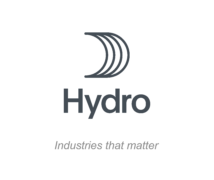 Nøkkelinformasjon
Stillingstittel:
SOC Analyst
Arbeidgiver:
Hydro ASA
Sted:
OSLO
Søknadsfrist:
Snarest
Hydro is looking for a SOC Analyst!
The SOC Analyst is a junior to mid-level position within the security operations center and provides cyber security monitoring. The role is responsible for daily monitoring and protection of industrial control system environments with the goal of keeping the operational environment safe, secure, and resilient against current and emerging cyber threats – both incidental and targeted engineering systems malware or human adversaries.
The role is responsible for monitoring/implementing cyber security solutions in support of manufacturing operations, detection and analysis of potentially compromised systems, root cause analysis, and supporting remediation efforts. The SOC analyst should have a good technical knowledge of IT/OT cyber security, experience with SIEM solution, hands on experience with Incident Response process, is aware of latest threats within industry. The role leverages technical knowledge in multiple disciplines within Infrastructure and Information Security such as assessing threats, hunting and Incident Response, in addition to unique OT protocols and devices that must be understood to accurately recognize and analyze malicious activity. The ICS SOC Analyst will closely cooperate with various teams under each business areas (BAs), operational staff on a manufacturing/production sites and external security vendor. Under crisis or time critical incident response the role answers to the SOC lead Analyst who in turn reports to Incident Coordinator
Work tasks:
Collaborate with various Engineering teams to implement new OT Cyber Security technologies
Analyze threat intelligence and spread findings to relevant groups
Participate in OT security incident response through all phases
Act as Subject Matter Expert (SME) on OT cyber security related issues
Recommend necessary corrective and preventive actions to reduce the risk
Conduct hunt for Indicators of Compromise (IOC) and APT Tactics, Techniques, and Procedures (TTP)
Provide clear and repeatable hunt tactics and techniques to external vendor if applicable
Performs operational excellence through continuous improvement and automation
Serves as the escalation point for security issues related to OT Cyber Security
Assists in the development and knowledge transfer to SOC team members, as well as other enterprise groups.
Qualifications:
Bachelor or master's degree in information technology or related
Relevant work experience within Cyber Security
Familiar with Industrial Control Systems (ICS) and Operation Technology (OT)
Good technical insight and understanding
Fluency in Norwegian and English
Personal qualities:
Good at planning and has high execution ability
Self-driven and able to prioritize work tasks effectively
Pragmatic and solution-oriented
Analytical and accurate in your work
Additional information:
The position reports to ICS SOC manager. Workplace is in Oslo.
As part of our recruitment process, we use Semac for background check.
Om arbeidsgiveren
We are Hydro, a global family of 30,000 people, present in a broad range of market segments for aluminium and metal recycling, energy, metal recycling, batteries and renewables, offering a unique wealth of knowledge and competence. We have a proud history and are committed to leading the way in shaping a sustainable future by developing natural resources into innovative products and solutions. In doing so, we truly believe that our People matter the most to make the difference.