Five reasons to choose a recruitment agency – and two reasons two recruit yourself
Five reasons to choose a recruitment agency – and two reasons two recruit yourself
Date published: 01.10.2022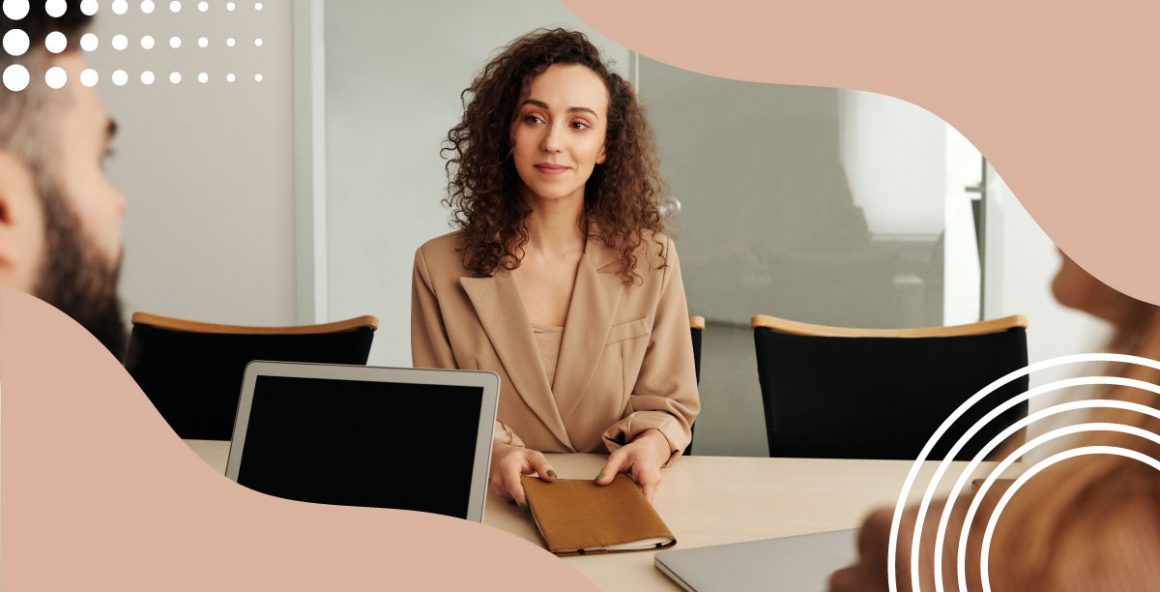 Even if the economy is cooling, it's still the candidates job market for many positions. If you are recruiting for a vacant position, it may be wise to choose a professional recruitment partner. We'll explain why. 
#1. You get access to the best candidates
Recruitment agencies have access to the very best candidates – both those who are actively looking for a job, but also the talents who are currently employed in other businesses.
Active jobseekers often register in the recruitment agencies' databases. Capus has a very large database of candidates who were identified in previous recruitment processes.
Actively searching for candidates is time-consuming and requires expensive licenses. As a recruiter, candidate acquisition is a large part of everyday work, with continuous mapping of candidates within different job categories. This means that we always have a "talent base" of high-quality candidates.
#2. You save time and money
Time is money. Recruitment processes can both take a long time and consume internal resources.
If you let a recruitment agency handle the recruitment process, you get help with time- and resource-consuming work, such as:
Handling applications and CVs in a professional and secure manner, in line with current GDPR regulations.
Scheduling of interviews and documenting candidates. You just need to prepare and participate in the interview.
Implementation and organization of tests and test feedback, case resolution and case review, as well as background, diploma, and reference checks.
Handling all communication with the candidates, both candidates that are kept in the process and those rejected.
#3. You get recruitment specialists with cutting-edge expertise
It is hard to be a world champion in more than one sport at a time. Recruitment agencies are partners with in-depth knowledge of subject areas, industries, professional terminology and job titles.
Each and every recruiter works systematically to build a personal network in specialist areas and industries, and has a solid overview of the best talents.
#4. You are recruiting the right person
The wrong person in the wrong place is a very expensive combination. All companies that have experienced bad hires know this. Bad hires are often caused by the employer not fully getting to know the candidates' experience and competence in the recruitment process. 
This is the recruitment agency's specialty:
We conduct interviews grounded on scientifically based methods 
We test the candidates to reveal both personality, abilities, and motivation. We only use tests with a high degree of validity
The recruitment agencies uncover who the candidates really are, including strengths and weaknesses. Then you can choose the candidate that is really right for the job.
#5. You reach candidates who are not actively looking for a job
If you post a job advertisement, you are fishing in a small pond with active job seekers. However, there is a whole sea of skilled, competent and motivated candidates. You just have to find them.
That is exactly what we in the recruitment agencies do. We survey the candidates continuously and stay ahead. We have large networks of skilled people who know where the best people are.
And we use extensive experience and digital tools to dig into the candidate bank. We already had career advice sessions with the security expert who is just perfect for the position you are recruiting for. She already has a very good job, but we know that she is happy to take the next step on the career ladder if the right opportunity presents itself.
But perhaps you should still recruit yourself?
Yes, it might be swearing in church. The truth is, you don't always need a recruitment agency. Here are some situations where your internal resources can probably handle the recruitment just fine:
#1. You are recruiting for a position for which there is a lot of candidates
For some positions, it is sufficient to post a job advertisement, you will have more than enough applicants who meet your requirements and expectations. In this case, the job for the recruiter is mostly about sifting out the very, very talented.
You may very well be able to do that yourself. If you still want assistance, we have extensive experience in supporting customers in testing, assessment, and selection of candidates.
#2. You have extensive experience with recruitment for similar positions
The business is of such a size and type that you constantly recruit for the same type of positions. Bus companies are themselves the very best at recruiting drivers. You recruit many drivers every year. You probably have an HR department that knows exactly what to look for when recruiting driver number one and number 11.
But maybe you need help taking it up a notch, recruiting only the most service minded of drivers? Then you might want help finding the right tests that reveal how the driver will handle the stressed-out customer who needs help with the ticket app. Then please don't hesitate in contacting us. 
---
Recruitment is a profession that we know inside out. And we are happy to assist you! Contact us to hear more about how we can assist in your next recruitment.