Are you our new Enterprise Architect?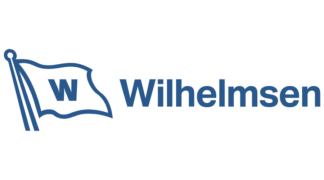 Are you our new Enterprise Architect?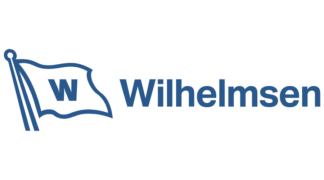 Nøkkelinformasjon
Stillingstittel:
Enterprise Architect
Arbeidgiver:
Wilhelmsen Global Business Services AS
Sted:
LYSAKER
Søknadsfrist:
Snarest
Enterprise Architect
Do you want to work for the most ambitious company in the international maritime industry, shaping its future, and challenging the status quo? This is the perfect role if you enjoy working with solving complex challenges, business and application architecture as well as building the governance to support efficient analysis, design and implementation of enterprise changes.

Wilhelmsen is building out their capabilities related to enterprise architecture and project advisory services within the Finance Technology function and is in this context looking for an Enterprise Architect to lead a team of experienced professionals who are passionate about innovation, technology and transformation. The position will work cross-functionally with the IT teams both across the organization and towards business stakeholders
What will be some of your responsibilities?
We are looking for a passionate and dedicated individual with the ability to drive change according to established architectural methodology, and with high integrity. You will have the opportunity to make your mark on the organization by contributing to building the foundation for the Finance Technology landscape in Wilhelmsen. As an Enterprise Architect, you'll be working in the intersection of Finance and Technology, as a key player in helping Wilhelmsen Finance leaders bridge the gap between strategy and execution. You will build frameworks that simplify complex business areas and create shared views of what we do and how we deliver value. You will apply business architecture frameworks and define what changes are needed to successfully transform our business for the future.

In your role you will be overall responsible for defining and designing architecture and capability models supporting the business' current and changing requirements within the financial management domain covering Tax, Treasury, Reporting, Accounting and our Finance Shared Services function. You will collaborate with project managers and provide reviews/input on end-to-end project activities to ensure effective and efficient development, delivery, deployment, operation and support. As our Enterprise architect, you will collaborate across IT teams to ensure the integrity and security of architecture, flexibility of design, and quality of solutions. The position aligns IT and business strategy, maintains business capability models to reflect new or improved process or IT systems, creates common standards to ensure integrity of models, and influences business strategy.
Who are you?
To be successful in this role, we believe you have a Master or Bachelor's degree and minimum 5 years' experience demonstrating leadership and architecture capabilities.
You should also have experience with information management practices, system development life cycle management, agile and lean methodologies, infrastructure and operations. As the position sits with Finance Technology, knowledge of enterprise-wide finance functions, technologies and value streams such Finance ERP, Source-to-Pay, Record-to-Report etc. is also essential. In addition, to ensure that we follow established standards, you will be adopting/adapting enterprise architectural methodologies and frameworks including, but not limited to, TOGAF, Zachman, Gartner, etc.

The right candidate has strong analytical, conceptual and collaboration skills and understand the connections between Enterprise Architecture domains including business, application, data and technology architecture.
What Wilhelmsen can offer:
We can offer a great culture and work environment, career development, work-life balance and a job that is both challenging and stimulating. Our organization thrives by using modern tools and is eager to utilize the business opportunities that come with new digital tools and skills.

Beyond this, we have benefits that include, but are not limited to:
Flexible working arrangements
Unique pension plan with attractive employer contributions
Company cabins (Norway, Spain & Sweden)
Social events year round (wine tastings, cooking classes, yoga, dance, and rock- climbing lessons etc.)
Sports club membership that includes sporting and cultural activities (group training in our gymnasium, sailing, theatre, and concert tickets etc.)
Shopping discounts through the sports club membership

If this sounds interesting and you would like to join us as we continue to shape the maritime industry, please let us know why you are our new Enterprise Architect!

We will review applicants on a rolling basis.
Om arbeidsgiveren
Founded in Norway in 1861, Wilhelmsen is now a comprehensive global maritime group providing essential products and services to the merchant fleet, along with supplying crew and technical management to the largest and most complex vessels ever to sail. Committed to shaping the maritime industry, we also seek to develop new opportunities and collaborations in renewables, zero-emission shipping, and marine digitalization. Supporting a diverse and inclusive workplace, with thousands of colleagues in more than 70 countries, we take competence, sustainability, innovation, and unparalleled customer experiences one step further.